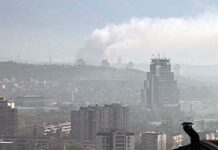 "Air pollution will kill thousands of people in Europe." This is the conclusion of the Guardian study since 2015. It states that the body for...
The foggy visibility of integration can produce electoral battles out of the realistic citizen's expectations. The fragility of the European perspective that comes from...
Both democracy and socio-economic development are closely connected to the quality of education. The lower the quality of education, the higher the ignorance. The...